SPITI VALLEY OVERLAND EXPEDITION
The experience at Spiti Valley can be best described through Rudyard Kipling's words, "Surely the Gods must live here, this is no place for men." Located at an average height of 12,500 feet above sea level, Spiti Valley consists of stark high alpine lands, scattered with small postcard-perfect villages of whitewashed mud-homes and monasteries. Prepare to travel to a world where villages appear like a mirage after miles of trailing a turquoise green river nestled between snow-capped barren mountains and blue lakes; a world which has the coldest winters you'll ever see, but therein reside the warmest people you will meet.
Day 1
Day 2
Day 3
Day 4
Day 5
Day 6
Day 7
Day 1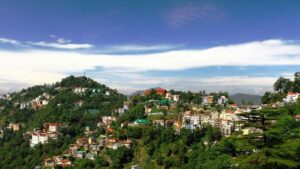 Day 1 – Arrive at Shimla
Your seven-day Spiti Valley Tour begins as you leave the urban scape for the Himalayan town of Shimla, where you get your first taste of the Himalayas. Shimla today is an attractive blend of a hill, town and holiday resorts.
You'll be free to explore Shimla on foot this day.
Overnight at a hotel in Shimla
Day 2
Day 3
Day 4
Day 5
Day 6
Day 7
Convoy support with expert crew members.
Accommodation on Twin Sharing.
Meal – Breakfast and Dinner
Entry Fee For Monasteries.
Activities To Make The Experience Truly Memorable.
Back Up Team With A Crew Vehicle, Oxygen Cylinders, Emergency Food Supplies And First Aid Kit.
Mechanical support for vehicles.
Road Map, Wireless Radio
Local support From Experts.
Experienced Rescue operation team
Meals And Drinks Not Mentioned
Vehicle, Fuel Or Any Fuel Additives
Insurance And Documentation Cost Such As Travel Insurance.
Vehicle Servicing, Repairs, Toll Taxes, Traffic Fines
Any Cost Arising Out Of Unforseen Circumstances Like Ill-health, Vehicle Breakdown Or Repairs, Damage Accruing From Land Blocks, Bad Weather, Snowfall Etc.
Additional Accommodation Charges Due To Unforseen Delays In The Journey
Any Hotel, Subsistence Or Other Cost Incurred Prior To Official Start Date Of The Expedition And After Official End Date Of The Expedition
5% GST
Anything not mentioned in inclusions.
Government Id cards
Tyre Inflator
Puncture Kit
Gear oil,Engine oil, Coolant
Spare bulbs
Duct Tape
M-seal (3 Packs)
Tool kit (Jack & Spanner)
Tow Strap
Jerry can
Torch
Jump starter
Basic first aid kit in your vehicle
Sunglasses & sun blocker
Power bank